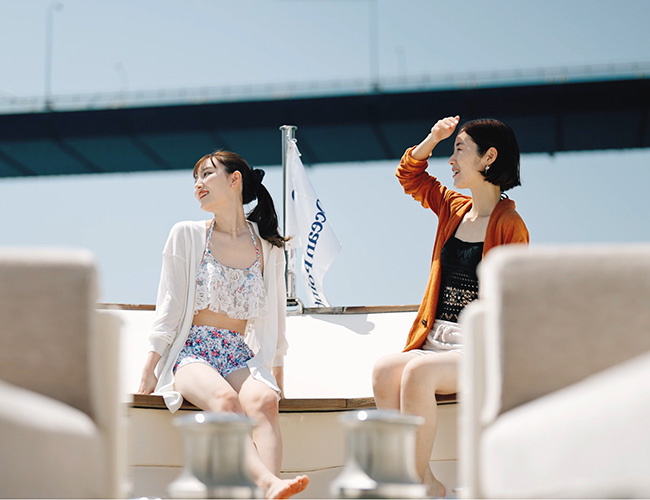 1 night 2 days course Boat stay [Omishima]
Experience a private cruising of the Seto Inland Sea. Stay on board and feel the gentle rocking of the waves. Hotel accommodation is also a possibility.
This journey around the largest number of islands is an extraordinary experience which you can enjoy with loved ones.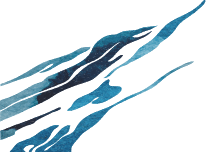 Itinerary

Day 1: Approximately 32 miles (~ 5 hours)
Day 2: Approximately 23 miles (~ 3.5 hours)
Speed

Day 1: Approximately 7 knots
Day 2: Approximately 7.5 knots
Basic charge

1,200,000 yen / Capacity 7 people + 1 child available
Highlights

Innoshima Bridge, Sashima Bridge, Yuge Bridge, Iwaki Bridge, Tatara Bridge, Hanaguri Seto, Okunoshima, Onomichi Suido, Shin-Onomichi Bridge, Onomichi Bridge
Sightseeing

Oyamazumi Shrine, etc.
Additional details

3 meals included
Possibility of hotel stay ashore
Drinks included (alcohol sold separately)
Option extras (extra charge)
All bedrooms available for use

*Advance reservation required
* There are rental bicycles and accommodation facilities in the surrounding area.
Additional information on cruising
All above plans (excluding mooring plan) includes meals and customer service.
In regards to the additional options, feel free to contact us so we can discuss your request.
Prices shown include consumption tax.
Please let us know about allergies.
We will arrange the upgrade of dishes according to your budget.
Drinking alcohol is strictly prohibited for minors and those planning to drive.
Please refrain from bringing alcohol.